For many if not most, navigating the Coronavirus pandemic continues to be a difficult challenge with far-reaching impacts on our medical and financial systems.
This our reality. As of this writing, businesses large and small and all of their employees wonder what their future looks like on the other side of this crisis, whenever that comes. Brands across all industry sectors are adjusting their messaging and activity to embrace these uncertain times, which are currently defined by industry-wide layoffs, overwhelming unemployment claims, and the threat of a prolonged recession which for the near term, will bring economic activity to a stop. 
How businesses respond to this crisis is a moment of truth that will resonate for years. Despite this bleak outlook, many brands are effectively fighting the notion of going dark by hitting the reset button and routing assets to address the challenges customers are facing today. With millions of Americans directed to stay home, many leading brands are moving quickly to respond to rapidly changing consumer habits by providing assistance to "people" during difficult times. 

Being People-Centric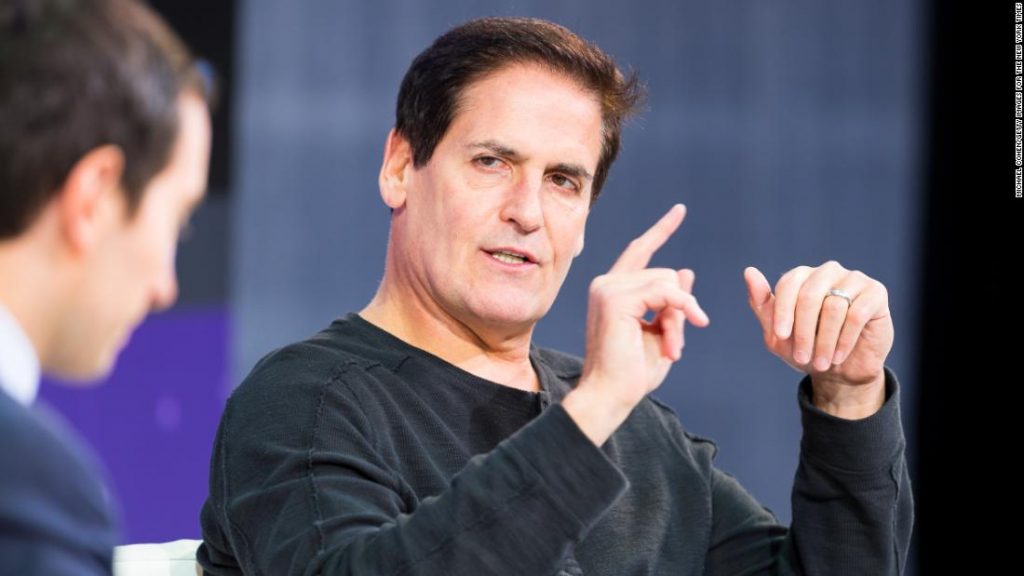 There is no magic cure to address the enormity of this crisis, however, delivering customer value based on current needs and tight budgets should be a focus. Your brand should express a sincere desire to want to make people feel better by factoring environmental touchpoints. You should want to have that feeling being attached to your brand by doing things for the good of your customers, employees, and other stakeholders – not for short term profitability. Mark Cuban, entrepreneur, investor, and owner of the NBA's Dallas Mavericks, offers timely advice. "People are very socially conscious now and they want to know that the brands that they associate with are going to support their current situation." Selling in the traditional sense is taking a backside to help. Socially conscious brands should be focused on keeping people top of mind to stay relevant.

Of course, many brands have maintained a revenue-generating focus during these challenging times and their actions have often been viewed as repulsive by some. During this societal crisis, many businesses offer products or services with a "better buy now" approach. These business development methods only address current revenue voids instead of the customer needs of the day. Still, others offer sales pitches to help without clear solutions in mind. And many companies who are in a good financial position have opted for layoffs or furloughs to offset their sales decline.  

So, in this challenging period, how do brands balance hunting versus helping? Why should companies think beyond their bottom lines in frightening and uncertain times? The answer to these questions is fairly straightforward: to protect their immediate and long-term value. Corporate heads see their brands as a core part of their company's value and realize what business leaders do in times of crisis will not be forgotten. Now is the time for leaders to realize the truth of their brand promise. 

With certain service industry businesses dropping at 100% there is no easy adjustment to this challenge. However, with yield in mind, smart businesses will look at the long-term as opposed to narrowly measuring quarterly financials. Again, consumers will value the companies that did the right thing on their behalf during their difficult periods. 

Online and media commentary will continue to serve as Exhibit A with regard to public opinion and reputational considerations.  Alison Taylor, executive director of Ethical Systems, a nonprofit research group based at NYU's business school, states,

"For businesses that can afford it, this is a long-term play on building (or rebuilding) public trust and brand loyalty, which they hope will last when the situation turns," she said. "Also, acting quickly and proactively has a lot of benefits, as it is the first movers that will be remembered."
Clearly, many companies are leveraging their vast or even limited resources to help existing and non-customers alike. Alternatively, they are great stories of regional banks and small accounting firms stepping up to help small businesses understand and secure the loans.

Mitigation is Paramount 
Whether facing down a global pandemic or a regional disaster, operational stability and reputation management plans must be in place. Having crafted and implemented numerous crisis and business continuity plans over the past 30 years, I felt the thoughtful tips from Heidi Robbins of Salesforce provides simple and clear guidance for any company creating a crisis communications plan.  

1. Express empathy.  Capitalize on social awareness. Consider a message to customers to show you're aware of the issue and offer helpful resources. Social media, email, or your online community are particularly accessible mediums for a brief and immediate message.
2. Be transparent and proactive. Communicate openly and often with your customers and employees. Recognize that both groups are more reliant on you even more than usual during a crisis. Do not make customers hunt for the information they need – instead, deliver it to them.
3. Extend help. Show your humanity with an authentic, sensitive response. For example, Walgreens and CVS are waiving prescription medicine delivery fees during the novel coronavirus pandemic. 
4. Evaluate your content. Review your entire messaging stream and to identify communications that need to pause or shift as a result of the situation. Make sure your brand message is not insensitive, incorrect, or seeking to capitalize on a tragedy.

These communications must be a company-wide effort. Develop a cross-functional "Go Team" with experts from public relations, social, email, mobile, website, design, data/IT, philanthropy, retail/field, logistics, supply chain, and customer service to coordinate teams and efforts. 
Innovate for relevance and value 
The future remains uncertain, but experts already predict that the effects of this global pandemic on American business will likely be far-reaching and long-lasting. On the other side, brands should expect significant changes in consumer behavior largely influenced by the impacts of social distancing (health) and precautionary savings (financial) moving forward.

To illustrate this point, let's consider how Covid19 has driven people to grocery stores at record levels and has accelerated the growth of the food delivery business. The high-volume visits grocery stores are experiencing today may likely lead to major changes in our food shopping experience in the very near future. Expect to see a "here to stay" uptrend in-home deliveries and subsequently a lesser visitation to grocery stores.

To prepare for this paradigm shift, resilient brands should be thinking about how to adapt in the short-term to develop new opportunities and quickly to redefine the new customer experience. Because we begun looking at the future not as a result of COVID19 – but because of COVID19, Big Vision is uniquely positioned to help businesses resume operations to reclaim customer intimacy, business growth, and profitability. Let's connect to discuss the next disruptive process and what the resources for a solution should look like. 

If you're interested in booking a free 30-minute consultation with Roi, please follow this link.
About the author:

Roi Ewell is the Chief Strategy Officer for Big Vision. He brings more than 30 years of experience in senior leadership roles encompassing public affairs, human resources, and consulting.  
At Big Vision, Roi works with clients on the broad-spectrum of brand-enhancing services to include; business planning and strategy, reputation management, organizational redesign stakeholder engagement strategies.
Prior to joining the Big Vision team, Roi led his own management consulting company, Ewell & Associates, LLC, a firm specializing in business sustainability planning, talent development, and executive coaching. He continues to provide advisory services and senior leadership advisory services in his capacity with Big Vision.